NATS Commercial
Dedicated to delivering for our customers
We are committed to our purpose, to advance aviation and keep the skies safe. With a dedicated commercial work force that spans disciplines including R&D, Legal, Finance and Product Management, we combine our expertise to deliver best in class products and services to our customers.
We are proud to be a multi award winning and ISO accredited organisation, employing over 4,000 skilled staff across the globe.
Covid-19 aviation recovery solutions
Rebuilding air travel with efficient ATM
The COVID-19 pandemic has had a huge impact on air travel the world over, with traffic and passenger figures reducing to pre-2000 numbers in many regions. 
The effective rebuilding of air travel, supported by efficient air traffic control and management is something NATS is well experienced at.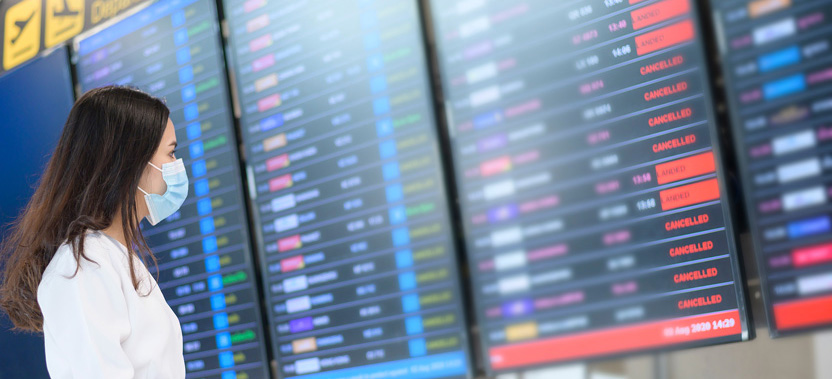 We are working with our partners and customers in the UK and internationally to help them meet this enormous challenge through a portfolio of specific services focused on Efficiency, Predictability, Scheduling and Simulation.
Find out more
Commercial services
Airport operators and air navigation service providers face many challenges. How to evolve ATC systems, processes and train the next generation of employees, whilst complying with legislation and standards.
Commercial products
We work with our customers to support them in their ambitions, developing market-leading products that address the key aviation challenges of capacity, assurance and efficiency.  Designed to be flexible and scalable, our products respond to diverse operational needs to deliver improved performance levels, whatever the context.
We use our own experience and collaborate with many of the world's leading organisations to create a range of customer offers that enable airports, airlines, ANSPs, governments and the military to exceed their own performance expectations and keep the skies operating efficiently and effectively, whilst maintaining safety.
Some customers call on us simply for equipment and people. Others see the benefits of a closer and more collaborative partnership, where there is sharing of risk and a performance-based contracting arrangement. Whichever way we work, our customers benefit from the knowledge and experience gained by NATS from over 40 years in the aviation industry. 
We see beyond the technology to the pressing operational issues faced by all working in aviation – including ourselves – every day. We're able to apply lessons learned from complex projects we've successfully delivered around the world. And as one of the first ANSPs to be privatised, we're able to back up our expertise with commercially strong solutions.
Some views from customers
LVNL is pleased to bring Intelligent Approach into Schipol with its iTEC partner, NATS. This cooperation is a good example in how ANSP's can reduce the time to market and deliver customer benefits sooner and more cost effectively.
Marcel Bakker
GM Systems and Infrastructure at LVNL
Not only are NATS a reputable, trusted supplier of air traffic services but they also stand out for demonstrating technological innovation, operational excellence and impressive engineering capabilities. 
Deb Bowen-Rees
Chief Executive at Cardiff Airport
We're pleased to be able to introduce time-based separation using this proven technology into the Toronto Pearson Airport to help improve safe, consistent air traffic throughput in adverse conditions. 
Rudy Kellar
Executive Vice President, Nav Canada
ISO accredited
Delivering to the highest standards
We are proud to be an ISO accredited Company with the following certifications:
ISO 9001 Quality Management
ISO 31000 Risk Managemet Standard
ISO 14001 Environmental Management
ISO 27001 Cyber Security
ISO 55001 Asset Management
ISO 45001 Health & Safety
Latest
Latest news, stories and events related to our commercial products and services.